Tuesday, December 21, 2010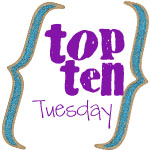 I can't believe Christmas is so soon! Living across the country from family means we seem to be less busy than most at this time of year. This gives us lots of opportunities to enjoy time with our little girl, each other and our close friends. Oh and to type lists like this. Here are my top links in my Christmas bookmarks folder.
1.
Advent Conspiracy
A great reminder and challenge to 'Worship Fully, Spend Less, Give More, Love All'
2.
Etsy
has some fantastic sellers with money going to great causes check out
Twiggie
, all the money she makes goes to Compassion International

.

Love

is raising funds for adoption.
3. DIY ornament wreath

made by Lisa Leonard. So cute and easy...looking. She makes beautiful jewellery too!
4. If you are looking to make a stocking for someone special here is a great
round up
with some really great designs.
5.
Homemade bath fizzies
oh Martha Stewart.
6. Fantastically delicious and simple to make fudge. Aha! Writing this just reminded me that I have a full container of this stuff in the deep freeze...uh oh...
7.

Home for Christmas

: A list of shops and websites supporting adoption and orphan care.
8.

Holly napkin holders

. How cute would these be at the Christmas dinner table.
9. Love this reusable ribbon garland

.
10. The Etsy listing for the
template
for our Christmas card this year.
Linked with
Amanda
Wednesday, December 15, 2010
Our lives changed, our family grew, my heart grew, my belly shrank (some)...
Happy 1st birthday cutie pants!