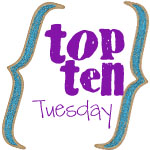 We buy our ground meat in bulk and there was a sale soooo, we've been eating a lot of it lately. I've been going through my collection of recipes to create dinners with our freezer stash. Join me in our ground meat adventures :)
1. Rachael Ray's
Mega Turkey Nacho Dinner
: My FAVOURITE recipe of all time! As in what I want for my birthday dinner, or any other night.
2. Burgers: Really try this:
ground meat
ketchup
bbq sauce
egg
onion soup mix
salt & peppa
garlic
I've only come to like burgers in the past year, around the same time I got pregnant, I blame it on pregnancy.
3. Sloppy Joes: try this
ground meat
tomato sauce
basilsalt & peppa
chipotle chili powder
garlic powder
onion powder
4.
Lasagne
: Cheesey meaty goodness. My favourite trick is a little nutmeg in the ricotta/cottage cheese.
10. Spaghetti: I've only liked spaghetti since I've been married..I know what kid doesn't like spaghetti?
Go visit
Amanda
for more top tens