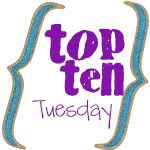 1. Visited with far away family and
friends.
Oh how nice it was to be able to spend some quality time this summer catching up and introducing Isabel to everyone from back east.
2. Saw
places
I've
really
been missing.
3. Camped across the country and then some with my best friend, our daughter and our dogs in our tiny trailer.
yes half our roof top carrier is missing but that is a whole nother post.
4. Drank yummy
Java Moose
drinks. Hello Reese's Pieces Peanut Butter Mocha.
5. Shopped in stores that don't exist where I live.
6. Combined #1 and #3 for a family camping trip.
7. Watched my baby girl learn to sit, wave, crawl and pull to standing.
8. Ate entirely too much good food...
9. Missed my own house but not the smoke from wild fires
10. Flew by myself with the babe for the first time...across the country
Fr more top ten fun visit
Amanda