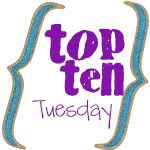 After I wrote my
house wishlist
we went house hunting. It only took us one day and nine scheduled showings plus one unscheduled (by us) God showing and we had found ourself a house!
We were up bright and early after a late night flight and a four hour time difference, coffees and breakfast in hand we met with our realtor and hit the road. When we walked into our new house it was oh so apparent that is was the One. No others on the market even compared and our disappointment soon turned to anticipation as we drove back to the office to make an offer. They accepted and in a couple of months we move in!
Now that evening I went back to my wishlist and was so thrilled to see how well our new house did.
1. Bedrooms on a second storey.
Our current home is one-level, it is great and our daughter is a fantastic sleeper but it would be nice to have the bedrooms away from the living area.
Check! Our new home has three bedrooms upstairs and one in the finished basement.

2. A yard.
I will not specify size as we currently have a very dinky backyard so anything larger would be wonderful.
Check! We half a half acre lot with a green space as our backyard neighbour.

3. A mudroom.
I would love to have space for jacket and boots besides our one main closet or the garage.
Check. There is a separate door into the heated garage that leads to a mudroom area as you enter our kitchen.

4. Three or Four bedrooms.
Three is a must four would be nice so that we could always have a spare room.
Check. Three up, one down.

5. A garage.
In the area we'll be living most are older homes so garages are not common but it would be nice.
Check. A two-car attached garage as well as a separate garage.

6. A rec room area.
I would love to have a basement or loft area that could be a tv/toy room away from the living room.
Check. Finished basement rec. room.

7. Space for crafting.
The rec room area or fourth bedroom would cover this. I would like just enough to have a desk for my sewing machine and scrap-booking supplies organized and accessible.
Check. The fourth bedroom will be the guest room and it will also have a special crafting area.

8. A window over the kitchen sink.
Standing at our current sink I look at the wall straight ahead or into the living room to my left, I have always found staring out a window makes doing dishes more enjoyable.
Check. There is my window looking out into our backyard and my mum checking out the under-cabinet lighting.
9. A deep tub.
I love a good bath and though I did turn our overflow drain around so I can fill the tub a little fuller there are still bits of me that are never fully submerged in the bath.
Check. Master bath has a big tub.

10. Little or no carpet.
Our two dogs produce a lot of fur and it is so much easier to keep hard flooring clean.
Check. Hardwood, ceramic tile and laminate.
For more top ten fun go visit
Amanda
.