Yay it's March! that means we're one month closer to summer!! woot! Mind you we've been having some beautiful weather here, bright sunny days that are very motivating and the dogs and I have been enjoying walking in the sunshine after what seems like a long winter.
My brother-in-law is visiting for his March break so as I've been planning my meals I've been trying to keep in mind that I am feeding two men and me. That means moooore food. This week has gone well so far so we'll see what next week holds, I'll try not to kill him with veggies :).
Oh I almost forgot to mention that last week I made my very first
pot roast
, this recipe really is awesome, if you've never made one you should try it!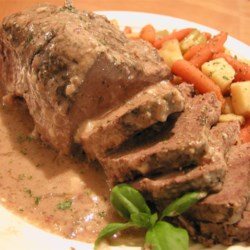 So on the menu for this week we have:
Monday:
Chili
Tuesday: Chicken a La King
Wednesday: Chili dogs and salad
Thursday:
Stacked Enchilada Pie
Friday: Homemade pizza
Saturday:
Veggie Pot Pie
Sunday: Spaghetti
For more great meal plan ideas visit
Organizing Junkie